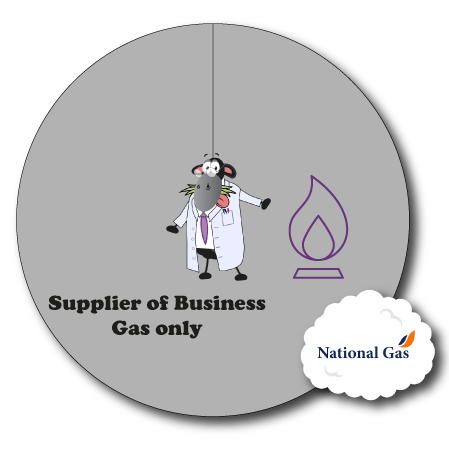 National Gas
Current Fuel Mix Disclosure: Supplier of Gas only
WE WORK WITH NATIONAL GAS AND 30 OTHER SUPPLIERS
National Gas Head Office address:
UK National Gas Limited
Cotswold House
219 Marsh Wall
London
England
E14 9FJ
National Gas Company Number: 07314065
National Gas VAT Number: GB117024650
National Gas Company Information:
Supplying gas to both residential and business customers, National Gas is an independent gas supplier that describes itself as understanding their customer's needs whilst adhering to their core values of Integrity, Respect, Openness and Trust in order meet their clients needs in a volatile market.
National Gas was started over 10 years ago originally operating under the name of The Tower Utility Ltd from July 2010 before changing their operational name to HM British Natural Gas Ltd in April 2015. They continued to operate under this name until April 2016 when they then continued to operate under the name of UK National Gas Ltd.
What is the National Gas Address?
The National Gas head office address is: Cotswold House, 219 Marsh Wall, London, England, E14 9FJ
What is National Gas's Company Number?
National Gas's company number is 07314065
What is National Gas's VAT Number?
National Gas's VAT number is GB117024650
What is the National Gas Fuel Mix?
National Gas currently only supplies Gas not Electricity.
LET US COMPARE YOUR ENERGY PRICES FOR YOU – SEE HOW MUCH YOU COULD BE SAVING
For more information
If you'd like to find out more about National Gas or switching suppliers or if you'd simply like us to compare National Gas prices for you as part of our no-obligation comparison service, phone us on
01273 914000
Alternatively, you can request a call back by clicking the button below and one of our energy experts will call at a time chosen by you.