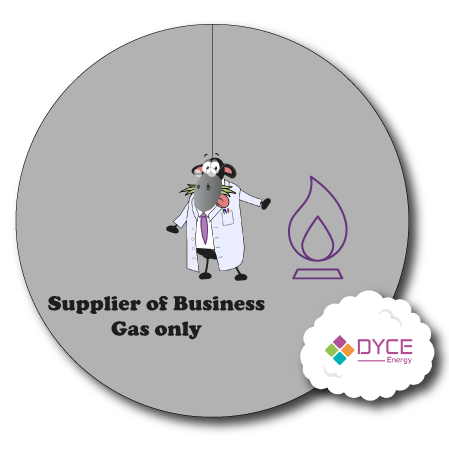 Dyce Energy
Current Fuel Mix Disclosure: Supplier of Business Gas Only
WE WORK WITH DYCE ENERGY AND 30 OTHER SUPPLIERS
Dyce Energy Head Office address:
B3 Patrick Tobin Business Park
Bolton Road
Wath-Upon-Dearne
Rotherham
England
S63 7LL
Dyce Energy Company Number: 09995796
Dyce Energy VAT Number: GB343709496
Dyce Energy Company Information:
Established in 2016 Dyce Energy aims to provide fixed-price energy tariffs for businesses throughout the UK whilst being committed to their core values. Transparency, Simplicity, Collaboration, Commitment, Ambition and Creativity.
What is Dyce Energy's Address?
Dyce Energy's address is: B3 Patrick Tobin Business Park, Bolton Road, Wath-Upon-Thames, Rotherham, England, S63 7LL
What is Dyce Energy's Company Number?
Dyce Energy's company number is 09995796
What is Dyce Energy's VAT Number?
Dyce Energy's VAT number is GB343709496
What is Dyce Energy's Fuel Mix?
Dyce Energy currently only supplies Business gas not electricity so there is no Fuel Mix information.
LET US COMPARE YOUR ENERGY PRICES FOR YOU – SEE HOW MUCH YOU COULD BE SAVING
For more information
If you'd like to find out more about Dyce Energy or switching suppliers or if you'd simply like us to compare Dyce Energy prices for you as part of our no-obligation comparison service, phone us on
01273 914000
Alternatively, you can request a call back by clicking the button below and one of our energy experts will call at a time chosen by you.