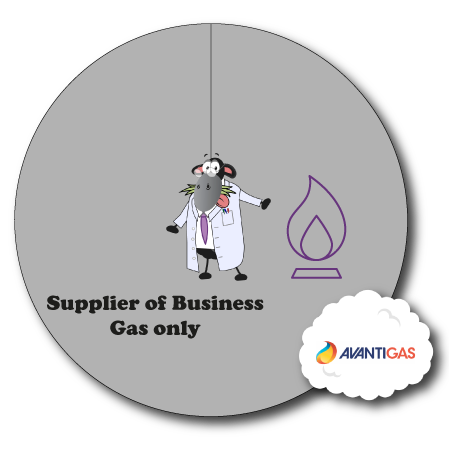 Avanti Gas
Current Fuel Mix Disclosure: Currently don't offer Electricity to customers.
WE WORK WITH AVANTI GAS AND 30 OTHER SUPPLIERS
Avanti Gas Head office address:
UGI House
Gisborne Close
Staveley
Chesterfield
England
S43 3JT
Avanti Gas Company Number: 10430843
Avanti Gas VAT Number: GB252948578
Avanti Gas Company Information:
AvantiGas supplies Businesses with Mains Gas and LPG to both Business and Residential customers. It was formerly known as Shell Gas but was created in 2011 when Royal Dutch Shell sold Shell Gas to UGI Corporation.
AvantiGas have two in-land gas terminals with multiple distribution centres for their LPG bottled gas.
AvantiGas are also a Gas Shipper which means they are licensed under the Gas Act 1986 to buy, sell and arrange the transportation of gas through networks owned by gas transporters.
What is Avanti Gas's Address?
The Avanti Gas head office address is: UGI House, Gisborne Close, Staveley, Chesterfield, England, S43 3JT
What is Avanti Gas's Company Number?
Avanti Gas's company number is 10430843
What is Avanti Gas's VAT Number?
Avanti Gas's VAT number is GB252948578
What is the Avanti Gas's Fuel Mix?
Avanti Gas don't currently offer Electricity so therefore don't have any Fuel mix data.
LET US COMPARE YOUR ENERGY PRICES FOR YOU – SEE HOW MUCH YOU COULD BE SAVING
For more information
If you'd like to find out more about Avanti Gas or switching supplier or if you'd simply like us to compare Avanti Gas prices for you as part of our no-obligation comparison service, phone us on
01273 914000
Alternatively, you can request a call back by clicking the button below and one of our energy experts will call at a time chosen by you.