CNG Energy Limited has announced it is ceasing to trade after 27 years of operations in the UK.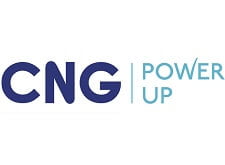 With Skyrocketing wholesale energy costs CNG (Group) Limited announced early in October that it was ceasing to remain the shipper for 18 smaller suppliers. It then actively sought interest in its retail arm which has sadly failed with no viable offers having been received.
CNG currently supplies almost 45,000 business customers with their gas, including schools, hotels and restaurants.
If you're a CNG customer or worried about the impact the collapse may have on your business get in touch with one of the Black Sheep Utilities team on 01273 914000 so we can guide you through the important steps you need to make today to minimise the disruption to your business.
CNG Energy a brief history.
CNG Energy Limited was originally incorporated in the UK in 1999 under the name of Total Energy Gas Supplies Limited before changing its operational name to CNG Energy Limited in January 2020.
According to Companies House CNG Energy Limited chief financial officer Peter Clarkson had his appointment terminated on the 20th October 2021 for CNG Energy Limited, CNG Retail HOLDCO Limited and CNG (Group) Limited.
CNG Energy Limited most recent confirmation statement lists CNG Retail HOLDCO Limited as the sole shareholder with 200 Ordinary A Shares and 405 Ordinary B shares in the company.
CNG Retail HOLDCO limited received a 'First Gazette' notice for compulsory strike- off on the 05th October this year which was later discontinued on the 14th October.
Published accounts show CNG Retail HOLDCO as coming under CNG (Group) Limited which was incorporated in 2010.