Wholesale Gas Prices have opened almost 30% higher today following the invasion of Ukraine by Russia.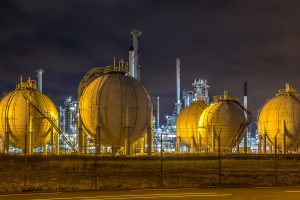 Vladimir Putin announced early this morning that Russia had invaded Ukraine, intending to demilitarise the country along with a dire warning to the west.
"To anyone who considers interfering from the outside – if you do you will face consequences greater than any you have faced in history" – Vladimir Putin – Television broadcast 6am Moscow time 24/02/22
Ground troops have crossed the border with explosions reported in the cities of Kharkiv, Kramatorsk, Mariupol and the capital Kyiv.
Boris Johnson this morning called an urgent Cobra meeting after an early morning phone call to President Zelenskyy of Ukraine to discuss the next steps.
Sanctions yesterday against Russia included the freezing of assets here in the UK of five banks and three Oligarchs.
In Europe, the German chancellor Olaf Scholz announced the Nord Stream 2 pipeline would be paused. The EU has imposed travel bans and asset seizures on 27 individuals and entities that it felt had a role in undermining Ukrainian sovereignty.
New sanctions will shortly be announced and could include limiting the sale of foreign debt in the UK, banning Russia from the Swift payments system, blocking hi-tech exports and targeting more oligarchs.
Ukraine has experienced various cyberattacks with government websites, banks and other institutions subject to DDOS – (Denial of Service) attacks.
Wiper malware attacks have been reported, similar to ransomware attacks but without a ransom demand. Systems are infiltrated via Malware and deleted.
With the pending announcement of further sanctions by the UK and Europe, Russia may respond by cutting off gas supplies to Europe. The European Network of Transmission System Operators (ENTSOG) simulates disaster scenarios every four years. In 2021 they declared that there was sufficient flexibility to ensure the security of Gas supply.
One scenario not examined was an invasion of Ukraine by Vladimir Putin and the possible shut down of pipelines carrying gas to the west.
Analysts predict that there are only around six weeks of Gas supply currently held in Europe.
A pause for Nord Stream 2 is confirmed, but Nord Stream 1 and the Turk Stream are currently still unaffected by sanctions.
In the markets, Oil prices have spiked to over $100 a barrel for the first time in seven years, worldwide stock markets have plunged, and the Russian rouble is now trading at an all-time low compared to the US Dollar.
Eastern NATO states, including Estonia, Latvia, Lithuania, Poland and the Czech Republic, have requested rare consultations under article 4 of NATO's founding treaty. NATO has activated NATO defence plans which allows the movement of NATO forces if required but only in a defensive capacity.
The True Cost of the Russian invasion of Ukraine is unimaginable, and all our thoughts are with the citizens of Ukraine.