UK Gas supply security - The invasion of Ukraine by Vladimir Putin yesterday caused Wholesale Gas Prices to spike, with increases of over 60% at some points during the day.
Wholesale Energy Markets remain jittery today! At the time of writing, Gas was trading at 259p per Therm – Which equates to a kWh price of over 8.8p.
Analysts are now predicting that UK household energy bills could hit £3000 a year when reviewed again for the Octobers Price cap increase. 
Energy contracts for Businesses aren't protected by the price cap, with businesses facing immediate exposure to wholesale price increases.
UK Gas supply security remains relatively stable, with less than 5% of our Gas coming from Russian imports. Europe however, relies on Russia for between 30-40% of its Gas supplies.
North Sea producers of Gas, have already started to increase supplies, capitalizing on record prices that have been rising since last year. Predictions are that UK production could reach 35 billion cubic meters in 2022, an increase of 75%.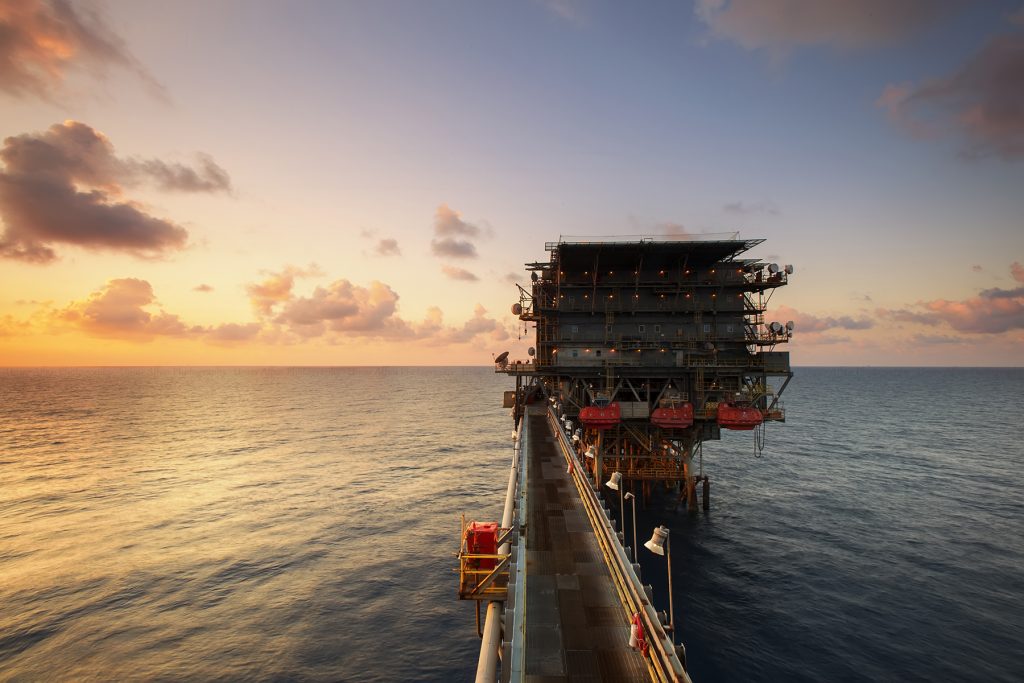 With the closure of Centrica's Rough storage facility, the UK Gas storage capacity remains low by international standards meaning there is no relief from market prices offered by storage reserves.
Although UK Gas Supply security may not currently be at risk, price pressures due to simple supply and demand could see wholesale prices return to record levels over 450p per Therm, according to Tom Marzec-Manser, a senior analyst at ICIS ( Independent Chemical & Energy Market Intelligence)
"I don't think it's unreasonable to believe that gas markets could return to the highs we saw late last year if things were to escalate to the point that gas supplies were affected," Marzec-Manser said – theguardian.com
According to the Met Office, long-range weather forecasts for the UK will continue to be of changing condition. A change to colder weather could cause extra demand pressures on an already stressed Wholesale Gas market.
Although a sway of additional sanctions against Russia were announced yesterday, the key to the movement of funds for Gas and Oil purchases known as SWIFT (The Society for Worldwide Interbank Financial Telecommunication) currently remains accessible by Russia.
The Ukrainian foreign minister, Dmytro Kuleba, has declared on Twitter that US and European Leaders would have 'Blood on their hands' if they failed to ban Russia from the SWIFT system.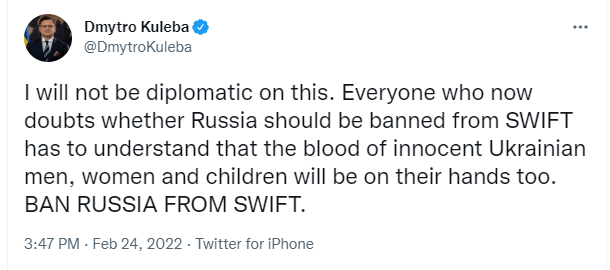 "Everyone who now doubts whether Russia should be banned from Swift has to understand that the blood of innocent Ukrainian men, women and children will be on their hands too. BAN RUSSIA FROM SWIFT."
Gas supply security remains an issue for Europe and a ban from the SWIFT system would likely lead to Russia simply turning off the supply.
Currently, officials in Moscow are denying any airstrikes on Kyiv and Russian troops appear to still be, attempting to invade the city.
Further sanctions against Putin will likely be announced later today and in the coming weeks. Just how long the SWIFT system remains off the table remains to be seen.
The Guardian reports that officials have suggested that SWIFT 'may be held back as part of a "third tranche" of sanctions.
Banning Russia from using SWIFT may have limited effect. Russia has been developing its system known as SPFS (System for Transfer of Financial Messages) since the United States threatened to disconnect Russia from SWIFT in 2014.
Locking Russia out of SWIFT will also make the Chinese Cross-Border Interbank Payment System – CIPS an attractive alternative, further strengthening ties between Russia and the Chinese who have so far refused to label Russian military action in Ukraine as an invasion.