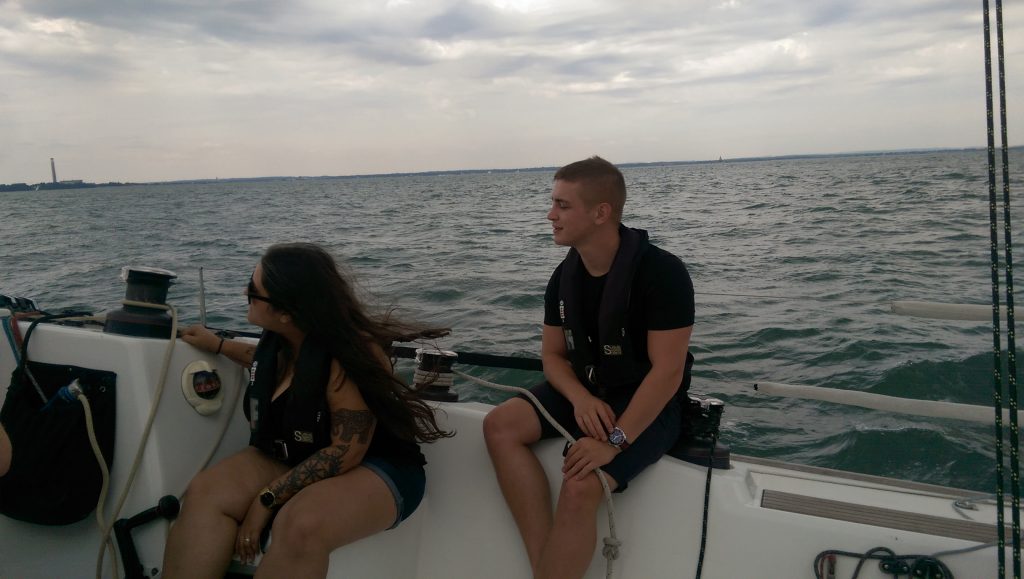 August Early Friday Finish Incentive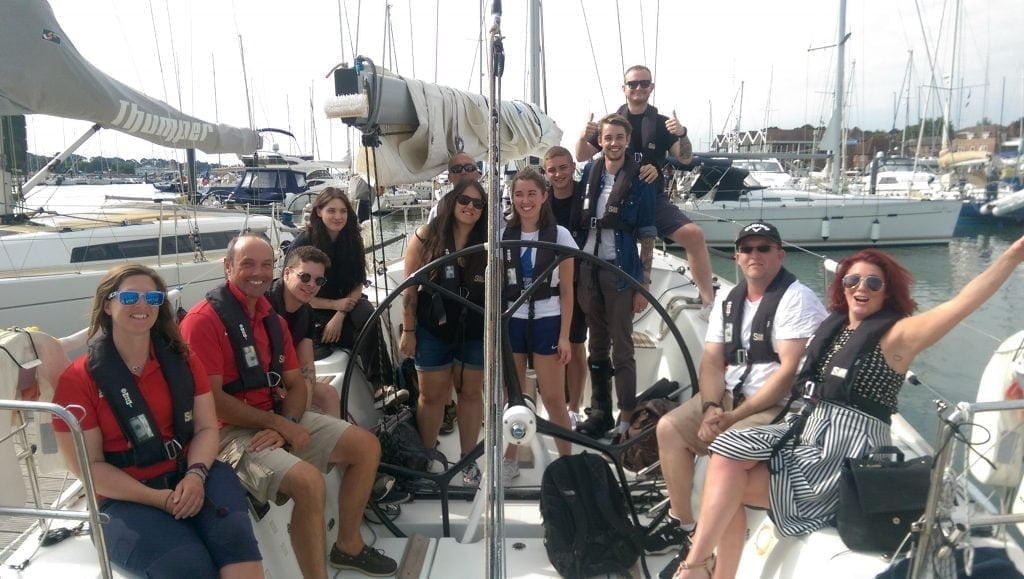 As one of our Early Friday Finish Incentives, we took some of our outstanding members of the Black Sheep team on a sailing trip to the Isle of Wight where we enjoyed a really lovely lunch. It was such great fun, especially when the weather started to take a turn and the boat really picked up some speed! Everyone was very proactive and got really stuck in with the skippers encouraging everyone to be really hands-on with the sailing of the boat. It was a great opportunity for our Flock members to work as a team and practice their communication skills, they all worked so well together it really made the day a success!
Sailing with Black Sheep was without a doubt one of my best experiences! Having started the day with bacon sandwiches in the harbour, we sailed over to the isle of white for an amazing meal in a lovely little restaurant, I was allowed to sail the boat back through stormy weather (assisted of course!). Felt like something out of Pirates of the Caribbean! A DAY TO REMEMBER!"
If you'd like to join the Flock, click the button below to see our current vacancies.