Telesales Team Leader - Brighton jobs
Looking for jobs in Brighton and Hove? 
Black Sheep Utilities are looking for a Telesales Team Leader to join our flock of passionate individuals!
Are you a strong leader who is proactive and determined to succeed?
If so, we would love to hear from you!
We are looking for someone who has a passion for building and leading teams to join our flock as a Team Leader. This role will support our growing telesales team to reach exceptional levels of performance by understanding how to get the best out of people in a outbound B2B telesales environment.
The ideal candidate will be well suited to working in an adaptable and ever-changing environment and will enjoy working to deadlines on a day-to-day basis. The daily role for the Client Acquisition Team Leader will be varied throughout each day, therefore you must be able to multi-task, prioritise and ensure high levels of quality are maintained.
Black Sheep Utilities are a business to business 'B2B' energy procurement service. We partner with the 'Big Six' suppliers, plus many more, to ensure we negotiate the best utility prices for our customers and generate our own leads in-house. The Team Leader will be responsible for managing the team's day-to-day performance, communicating goals, identifying an areas for development and delivering feedback/training sessions.
THE ROLE
The Client Acquisition Team 'CAT' is the engine behind our business, generating sound business leads for our sales team of professional energy consultants. They are often the first point of interaction for our potential new customers and an excellent proving ground for sales to flourish. The CAT Leader assists the CAT Manager in the everyday running and efficiency of the team. Ensuring that staff are maximising call time, achieving their KPIs, managing pipeline and providing on the spot feedback, intervention & training when required.
MAIN DUTIES AND RESPONSIBILITES
Assist the team in managing their sales pipeline within our in-house CRM database, working to strict KPI and booking targets.

Ensuring that the day is structured efficiently with a focus on meeting daily targets.
Leading the agents in a variety of ways during the day, identifying trends in their performance, call stats etc to ensure maximum call time and efficiency. Addressing any issues promptly.

Work with QC to arrange voice files and mix tapes for training and feedback sessions.
Producing and undertaking role plays based on the CAT script for the team.
Assisting agents with queries, helping them to find quick resolutions and secure bookings.
Ensure any bad practice is addressed immediately.
Escalate any persistent performance or disciplinary issues to the CAT Manager.
Maintain up to date market knowledge to assist in more complex queries.
Ad hoc duties as required from Sales Manager and CAT Manager.Championing Black Sheep Utilities at all times, whilst interacting with staff, ensuring professional standards are upheld.
Continue your professional development and attend training when required to maintain standards.
To uphold the company values in all aspects of your work and day to day interactions.
KEY SKILLS & ATTRIBUTES
Initiative to manage and prioritise own workload to meet strict targets.
Excellent interpersonal skills, ability to build rapport and engage contact through conversation.
Outstanding telephone presence and professional manner.
Proficiency with the Microsoft 365 suite and the ability to touch type at a good rate.
High level of attention to detail.
NECESSARY EXPERIENCE & QUALIFICATION
Previous Telesales Team Leader or trainer experience.
BENEFITS PACKAGE
Annual Leave of 20 days per annum, increasing with length of service up to 25 days per annum.
Birthday Leave after 1-year service.
Attendance Booster; earn extra leave through exceptional attendance.
Defined contribution, salary sacrifice pension scheme.
Comprehensive Employee Assistance Program.
Incentive events throughout the year, with prizes including gifts, vouchers, and holidays!
Various social events throughout the year, including our own festival!
Free fruit, soft & hot drinks, snacks, and lunch.
Salary: £25,000.00-£30,000.00 per year
If you're interested in this position please send your details and an up to date copy of your CV to recruitment@blacksheeputilities.co.uk or complete your details in our application form.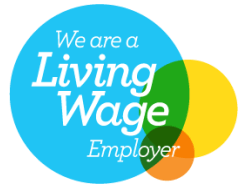 About Black Sheep Utilities
WE ARE OUTSTANDING IN OUR FIELD SO THAT OUR CUSTOMERS CAN BE OUTSTANDING IN THEIRS!
Black Sheep Utilities provides a client focused market comparison service for businesses throughout the UK. Trusted by business large and small to deliver tailored utility packages year after year.
Our current available jobs in Brighton and Hove also include for the role of Account Manager.
How do we help our customers?
In an industry with complex tariffs and a plethora of suppliers, choosing the best available contracts can be a time-consuming project. All too often businesses end up auto-renewing or going onto uncompetitive variable rates.
We stop that happening by offering a hassle-free independent consultancy service with truly superior value and after sales care. Outstanding!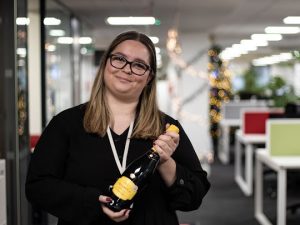 Job Types: Full-time, Permanent
Salary:  £20,000-£30,000 per year
Supplemental pay types:
Bonus scheme
Commission pay
Benefits:
Casual dress
Company events
Company pension
Discounted or free food
Referral programme
Wellness programme
Schedule:
8 hour shift
Day shift
Holidays
Monday to Friday
No weekends