Telesales Executive - Brighton
Looking for Telesales jobs in Brighton and Hove? Are you ready to join the flock?
Black Sheep Utilities are expanding our telesales executive team and are looking for top talent to join us – so if you have looked at other Brighton jobs that didn't suit your telemarketing skills our telesales executive role might be just what you are looking for.
The role itself is relatively simple… scripted, outbound B2B calls to book prospective customers in for a meeting with the Sales team. We provide all the tools and training you need to succeed, sounds easy right???
But, we have a motto at Black Sheep, we are 'outstanding in our field'! So, we don't want just anyone to apply, we want the best and if you want to succeed in this role you must be:
Experienced, with significant previous B2B/B2C scripted outbound telesales roles.
Target driven, self-motivated and hungry to exceed your KPI's and to earn a commission.
Resilient, able to work under pressure and be open to regular, constructive feedback.
Enthusiastic about sales and able to maintain high standards and a positive attitude throughout the day.
Able to read the script (word for word!), authentically striving for perfection on every call.
Able to commit to the flock family! We are pretty full-on, like to be social, participate in team games and incentives! You have to be in it to win it!
Unlike most telesales jobs in Brighton, in return for being 'outstanding in your field', you will be rewarded with all sorts of goodies… because if you are an experienced salesperson you are already dreaming of what you're going to spend your big bucks on aren't you!!!
Generous basic salary (varies depending upon experience).
UNCAPPED commission!!! We regularly have agents hit £1,200+ per month!!
20 days annual leave, plus bank holidays – increasing to 25 days.
5 extra days leave up for grabs through attendance reward scheme.
Birthday leave! Celebrate on us!
Prizes, incentives, annual festival, socials.
24/7 Employee Assistance Program
Genuine progression opportunities and development plans available.
Ok, that's enough bleating on, (oh, you MUST like sheep pun's!!) If you are up for a challenge, want to work hard and earn UNCAPPED commission with a job in Brighton and Hove then apply to join the flock now!
If you've got what it takes and are looking for Telesales Executive jobs in Brighton and Hove then don't hang around, join the Flock today!
If you're interested in this position please send your details and an up to date copy of your CV to recruitment@blacksheeputilities.co.uk  or complete your details in our application form.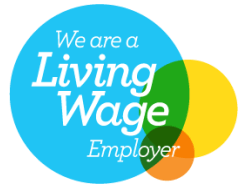 About Black Sheep Utilities
WE ARE OUTSTANDING IN OUR FIELD SO THAT OUR CUSTOMERS CAN BE OUTSTANDING IN THEIRS!
Black Sheep Utilities provides a client focused market comparison service for businesses throughout the UK. Trusted by business large and small to deliver tailored utility packages year after year.
Our current available jobs in Brighton and Hove also include for the role of Account Manager.
How do we help our customers?
In an industry with complex tariffs and a plethora of suppliers, choosing the best available contracts can be a time-consuming project. All too often businesses end up auto-renewing or going onto uncompetitive variable rates.
We stop that happening by offering a hassle-free independent consultancy service with truly superior value and after sales care. Outstanding!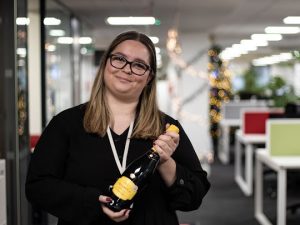 Job Types: Full-time, Permanent
Salary: Competitive basic, plus uncapped commission.
Additional pay:
Benefits:
Schedule:
Monday to Friday
No weekends
Education:
GCSE or equivalent (preferred)